Robert St. Thomas: Uncovering Huge Treasures in the World's Smallest Communities
Robert St. Thomas is one of those "been there, done that" kind of guys known for integrating technology with innovation in program logistics and cost analysis. He has left his mark on major projects for more than four decades.
Rising to the rank of full Colonel in the Air Force, he's participated in mission-critical projects for IBM, the Department of Defense, the U.S. Navy, and the United Nations.
But if you're looking for projects that Bob's most proud of, don't look in fancy marbled halls or large metropolitan areas. Look in small remote villages and towns—or in struggling third world countries—where you'd least expect to find him or his work.  That's where his heart is.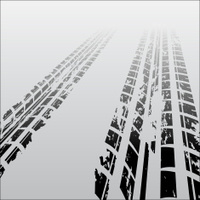 Smart Hubs
Bob St. Thomas says his most rewarding work is helping small communities and nations get into the computer age. Since 2008, he's been involved in analyzing low cost ways and processes that could enable poor rural areas access the Internet, improve education and expand communications in ways never before possible.
Eventually he became involved with smart hubs, shared services centers that bring big city technology and services to small towns and remote areas. By providing affordable computers, Internet access, training and software, Bob and his cohorts in the program are able to boost local economic development.
For the first time, small communities are able to enter worldwide markets, create new businesses and generate new revenues, while reducing loss of their citizens and talent to larger cities.
There are now about two hundred pilot smart hubs in early development in over ten countries, including small islands and developing states. Local youths are being trained to set up businesses and to create jobs.
Around a dozen pilot smart hub projects are now fully deployed in more than 10 countries which span several small islands and developing states, plus Africa, Asia, South America and the United States. Within each project, a computer-aided methodology is used to implement the plan by employing local entrepreneurs as points of contact who are given tangible educational and business opportunities in different rural and urban areas. For example, nursing school grads in Tanzania are able to run Hypertension Telemedicine Centers as "Hub Masters." Small villages in the Philippines are learning how to harness solar power—and to earn new revenues that increase incomes, stimulate new businesses and in general provide an economic boost to entire areas.
Small farms are adapting the most modern agricultural knowledge to improve crop yields, increase herd size and expand land use, primarily from accessing previously inaccessible information on the Internet.
GTC Services
Bob's company, GTC Services in Springfield, VA, serves as his base for working these UN-sponsored smart hubs. He partners with small U.S. communities like Seat Pleasant, MD and small island states such as the Solomon Islands to use Intelligent Operations Centers and Cognitive Apps that help bring big city services to small municipalities, rural areas and islands.
Background
Bob wasn't always interested in the needs of small, underdeveloped nations. He started his career as a 1972 graduate of Rensselaer Polytechnic Institute in the United States Air Force, and in 1978 earned an MBA from the University of Southern Illinois and an MS from the National Defense University (1995). In 1979 he earned recognition from President Jimmy Carter for re-engineering a strategic and more efficient route for international military flights in the Indian Ocean.
After retirement, he worked at IBM Global Business Services in Fairfax, VA, and spent his time as a member of different multi-disciplinary teams helping Federal Government Agencies like the DoD reduce operations costs. He also worked with urban areas like New Orleans, Kansas City and Miami Beach to help them better prepare for natural disasters. This was when he saw firsthand the enormous potential of IBM's big data and analytical tools when applied to local conditions. Eventually, as leader of IBM's Solution Development Team assigned to deliver smart building technologies, he worked with public sector organizations to improve how they used and conserved everything from power to materials.
Government/Air Force Activities
Prior to starting GTG Services and working at IBM, Bob was a member of the U.S. Air Force from 1973 to 1998, attaining the rank of full Colonel, and in 1991 was deployed to Desert Storm where, in command of a 300-person supply unit, he served as Director of Logistics for Airlift Forces. In this capacity, he was chosen from all Lieutenant Colonels and Colonels in the Air Force as winner of the prestigious Lance P. Sijon Leadership Award for 1992, presented by the Chief of Staff and Secretary of the Air Force.
In 1994/1995, he spearheaded a 2-year re-engineering and research project at Headquarters USAF and the National Defense University that ultimately led to $751 million in cost reduction opportunities in just 5 years. After that, he was named Chief of Business Operations at an $11 billion (annual sales) logistics agency with the Department of Defense, again working on cost reduction, supply chain re-engineering, corporate restructuring and supply chain metrics.
After retirement from the Air Force in 1998, he became principal consultant with PriceWaterhousecoopers for the US Navy, Naval Air Systems Command (NAVAIR), on a project tasked with reducing naval aviation support costs. He and his Navy team members achieved a 17 percent decrease in component repair turnaround with 277 fewer workers, saving $22 million in management costs and reducing Meantime Between Failure of repaired parts by 7%.
From 1999 to 2000, Bob helped the U.S. Department of Defense make significant improvements in the sourcing process for nearly 4 million items supporting more than 1500 military weapons systems. Those achievements in turn led to his work with the Department of State where he implemented a performance management infrastructure that ultimately exposed millions of dollars in wasted time and budget expenditures to Department leadership.
The Ultimate App: Unleashing Faith
One of Bob's most rewarding jobs, he says, is opening new doors to faith in smart hub communities.
The tools and technology he uses to uplift these small and often impoverished communities can also be harnessed to spiritual applications. As a member of the International Faith-Based ICT4DF Leaders Summit, Bob helps provide access to spiritual counseling, theological education, pastoral care tools and libraries using information communications technologies.
In short, Bob St. Thomas has found one of his most challenging and rewarding roles of all.