Robert St Thomas and his GTO
Robert St Thomas has long had a passion for the Pontiac GTO, know to collectors and enthusiast alike as "the Goat".  Robert bought his first '67 GTO in the spring of 1969 and he has owned one every year since.  In 1985 Robert lost his first GTO, which he had fully restored, to theft just outside of St. Louis Missouri. 
Soon after having his first GTO stolen, Robert St Thomas purchased a 1967 Pontiac GTO from Bruce Bethel's Goat Farm, a famous GTO dealer in California's Bay area.  Throughout the 1970s and through the 2000s, this was "the" place to find a GTO.  Over the last decade the market has somewhat "dried up" due to the majority of Goat's being in the hands of collectors like Robert.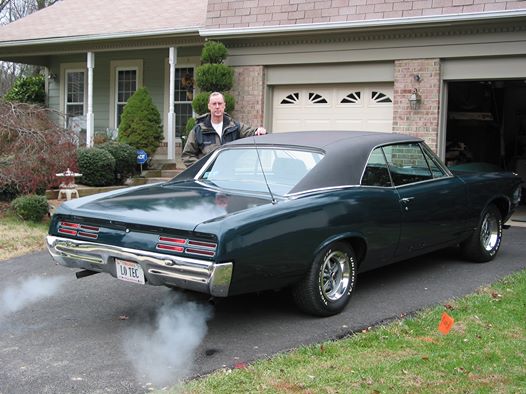 Robert began the restoration slowly while he was still in the Air Force, and took the car with him when he relocated to the Washington DC area.  After moving, the car was garaged for the majority of time and only brought out to be driven to the mechanic for the yearly inspections.
Flash forward to 2016, after the GTO had not been driven for three years, the car wouldn't even start, as a result of the gas tank going bad.  This is when Robert found Scott Chalk, through a local GTO car club.  Robert and Scott then began to talk regularly about the specifics of restoring his GTO.  The goal is not to have the car as a show car, but as a car that can truly be appreciated the way it was meant to be, on the road.
As the weather conditions in the DC area can be tough, Robert St Thomas wants to be able to drive the car during good weather make sure the car remains looking respectable as a tribute to the GTO's design and function